TV3 The AM Show
The Chicago man fighting New Zealand's inequality battle
March, 29 2017
Terrance Wallace moved to New Zealand to help Maori and Pasifika students who were falling through the cracks.
A documentary is going to be made to tell his story and the filmmakers have started a
Kickstarter page to raise funds
.
Radio New Zealand From Jesse Mulligan, March,

20

2017

Terrance Wallace has boosted the opportunities of more than a hundred Māori and Pasifika teens with his education foundation InZone.

An upcoming documentary tells the story of his quest to help New Zealand youth and now too those in his hometown of Chicago. View the full article

here

.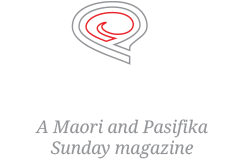 NZ Herald
Documentary reveals outside the box idea to get kids into good schools
.
When an American man living in New Zealand watched a news story about Maori and Pacifica youth underachieving in education he came up with a pioneering idea to make a change. View the full article
here
.
Maori Television
02/16/2016
Te Karere attended the powhiri to welcome the new boys joining the hostel for 2016...
Sunday Star Times
01/24/2016
A great article by Emma Jones which appeared in the Sunday Star Times on January 24, 2016.
View the full article
here
.
E-Tangata Magazine
09/22/2015
Caley Wilson from the Maori and Pasifika Sunday magazine E-Tangata interviewed Terrance Wallace about InZone and wrote this inspiring article titled "Chicago, Auckland Grammar and Ngati Whatua".
In this article Terrance talks about InZone and reveals the childhood experiences that helped to shape the values that drive InZone today.
Read the full interview
here
.
Seven Sharp
09/28/2015
Great coverage for InZone on the news and current affairs show, Seven Sharp.
Full interview here.